notícias
Posted in:
15 . 10 . 2020
Henrique Vieira & Filhos – 110 years of History
Posted in:
15 . 10 . 2020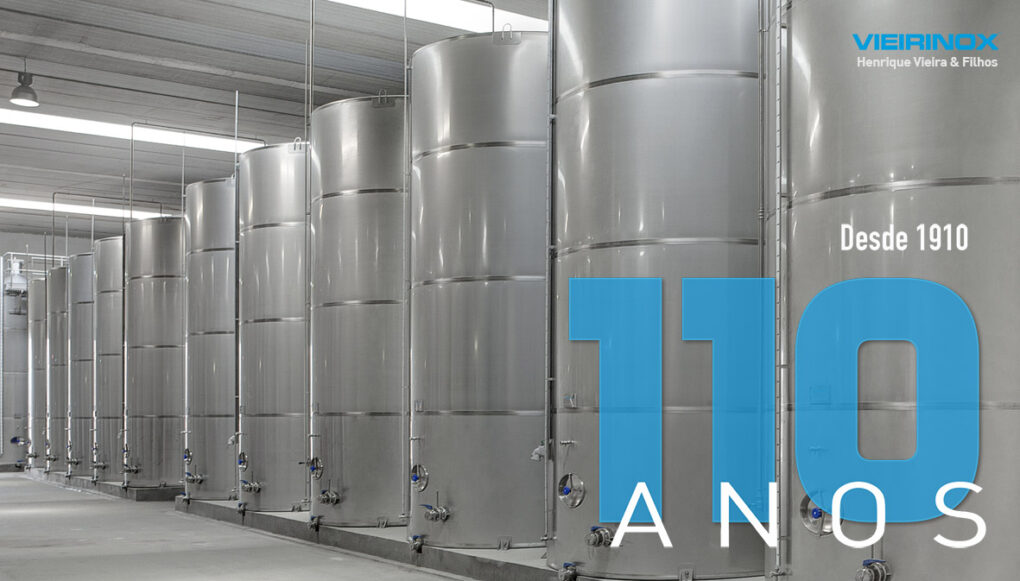 At a time when many companies are struggling for survival, there are cases in our country that have been striving for more than a century, overcoming all setbacks and obstacles. In Portugal there are about 200 century-old companies.
These companies are truly remarkable cases of overcoming and resilience: they survived 2 world wars, the 25th of April (Liberty Day) and the decolonization process, an endless number of oil crises and, of course, the social and generational changes of several decades.
One of these centenary companies is Henrique Vieira & Filhos, better known in the market for Vieirinox. It started its activity on November 19, 1910, and it has come a long way until today, having become a reference company in the production of solutions for the industry, especially for the agri-food sector. This year the company celebrates 110 years of existence, marked by hard work, dedication, capacity for continuous adaptation and eyes always set on the future.